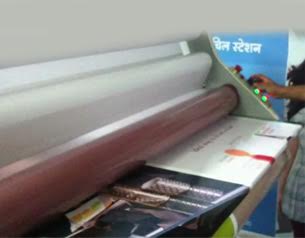 Lamination Upto 5Ft With Sunboard Mounting
Upto 5 ft cold lamination with various lamination flims like Matt, Gloss, Silk, Texture, Canvas, 3D to achive various effects on printed displays. Mounting on Sunboard/Glass/MDF etc on machine for stronger bonding of Media, Flim & Board. (Long lasting)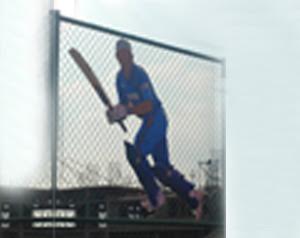 Sunboard Cutouts & Counter Display Making
Cutting in different shapes in sunboard, WPC, ACP, MDF, Acrylic & use it to make cutouts & signages, counter displays as per your design can be made at most cost effectively.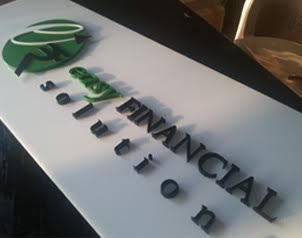 Acrylic Solid Letters & Pu Coating
Acrylic, MDF, Sunboard, ATM, Solid letters upto 20mm, cutting on Lazer or Router. Special PU coating or laquring on it in any colours as per your design requirment.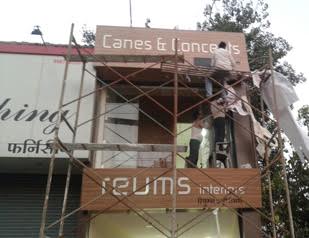 Installation Of Signages At Site
Fitting, fixing, pasting etc application at site work will be done by us. Our skilled technicians will do site survey & assure perfect installation of signs at your place without disturbing your work or production flow.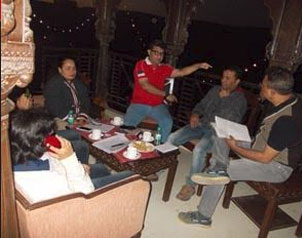 Site Survey (Reki)
Before Installation or Pre application we have facility to visit your site & do survey with measurment details to assure complete project in time & without any rejection in material.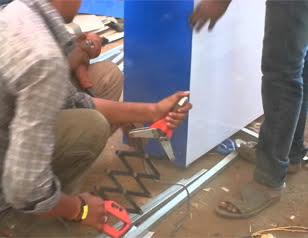 Glowsign Box Making
We make Glow Box in GI sheets with best quality tubelights inside. Installation at site. Thickness : 7/8 inches (Any size).